A detailed and in-depth review of Every Minute Motherland by Melanie Suchy appeared on Tanzweb.org
The choreography avoids clear descriptions and drama, but relies on the wisdom of sensitive and multifaceted dance, on the superbly attuned group and the audience's ability to observe and empathize with every minute.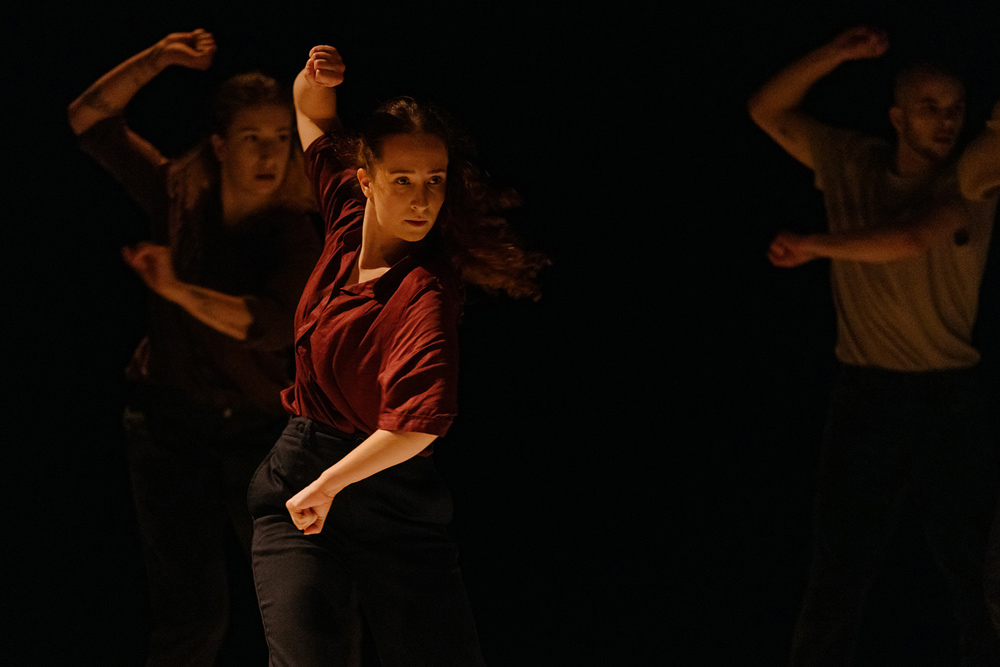 It's not a leveling off desire to dance, but rather a rage to dance, an exhaustion, but with form, so to speak with language, spirit or dignity.

After the furioso, the piece becomes a little calmer, not more relaxed […] Kuźmiński alludes to sleep, a break in the country, insomnia, grief and death, without ever playing off the despair dramatically or too clearly. […] The isolated woman pushes herself up from the ground like tough matter, builds up on two broad legs, stretches every fiber of her body in arches, her arms gather something that never fills me up, something is missing, she almost pushes her stomach out of herself . She fights; against what, is not pronounced. She has power, she survives.
Those who dance still have hope or are struggling to have it.
You can read the whole review in German under this link
>> link to the full review <<
art, artist, choreography, Company, dance, danceforukraine, dancers, everyminutemotherland, jesteśmyrazem, maciejkuzminski, oneinart, performance, Poland, polska, przyjdźpopokoj, solidarity, standwithukraine, sztuka, taniec, teatr, theatre, Ukraina, Ukraine