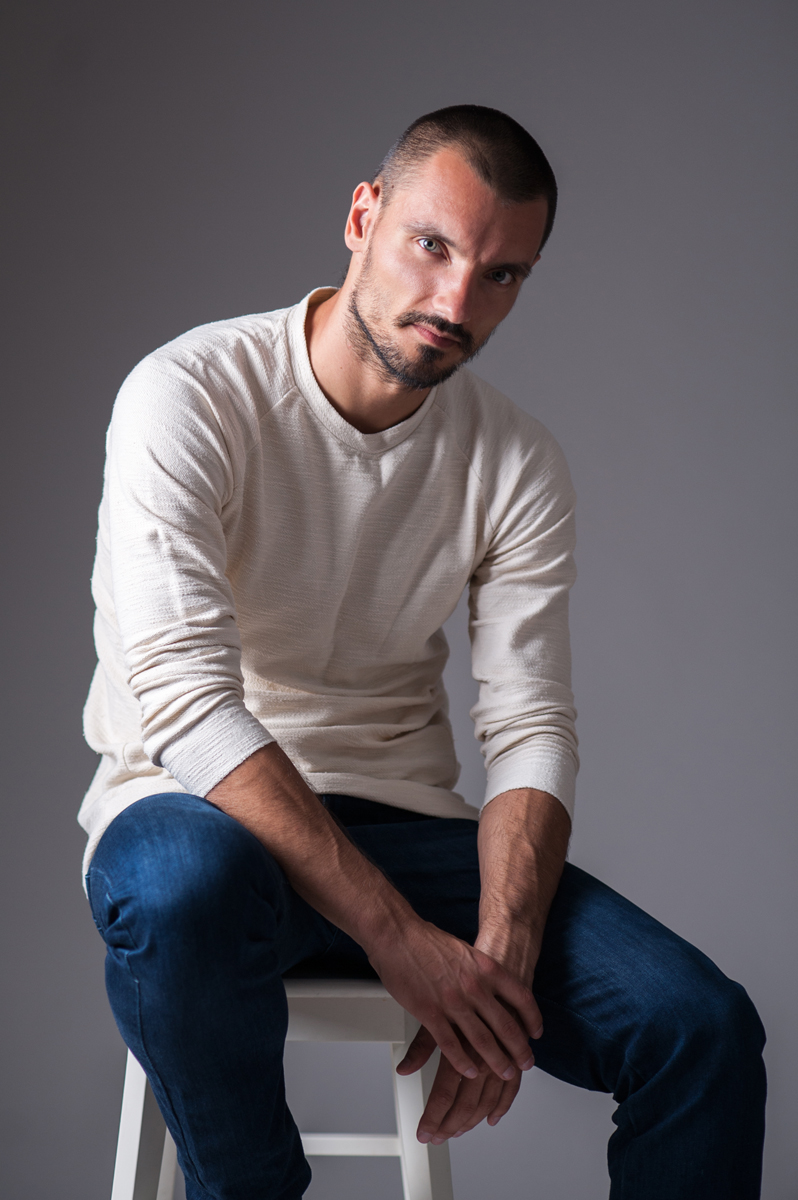 Maciej Kuźmiński
Choreographer, performer, educator, producer. Co-artistic director of the Caro Dance Theatre in Siedlce, Poland. His independent works form repertoire of the Maciej Kuźmiński Company. Initiator and organizer of the Polish Dance Network
The Dance Tabs magazine wrote on Room 40 by Maciej Kuźmiński as 'perfectly bridging concept and beauty', a remark that well describes the style of the choreographer. His works, formally daring with grounded, dynamic movement, revolve around existential and philosophy concepts. The artist is also interested in social takes on feminism.
Since 2014 Kuźmiński's works have been presented over 70 times in England, Germany, Israel, Brasil, Austria, Finland, the Netherlands, Slovenia, Czech Republic, Serbia, Ukraine, Belarus, Armenia, Georgia, Italy, Hungary and Poland. The multi-award winning artist has claimed among others the prestigious Audience Award at the Polish Dance Platform 2014, 2nd Prize and Scapino Ballet Prize at the international choreographic competition in Hannover 2016, as well as 1st Prize, Critics Prize and Special Prize at the Festival of Choreographic Miniatures in Serbia 2017.
The artist is developing two movement techniques since 2009 – Floor Work and Dynamic Phrasing, based on a wholistic approach to movement through Fascia, inspired by the energy-driven approach from Tai-Chi and supported by movement analysis system called Choreology. He is also developing a compositional method called Task Basket.
Author of three BA Degree choreographies for Trinity Laban Conservatoire for Music and Dance in London, IUI – Institut for Artistic Dance in Belgrade, Serbia and Belarussian State University of Culture and Art in Minsk.
Since 2013 guest teacher at the Institut for Artistic Dance in Belgrade, Serbia. In years 2013-2016 full-time teacher at the Dance Theatre Departament in Bytom of the Ludwik Solski National Theatre Academy in Cracow, Poland. As a pedagogue taught for the Polish Dance Theatre, Trinity Laban Student Union, Tanec Praha and multiple institutions/events in Finland, Austria, Serbia, Germany and Poland.
Apart from managing his own company as a producer, he also organized five dance camps for youth in a small Polish city Zduńska Wola, as well as organized and curated two large educational projects Think Move Dance! in other cities. Kuźmiński worked with and was supported by the Polish Ministry of Culture and National Heritage, Polish Institutes in Germany, Austria and Belarus, Adam Mickiewicz Institute, Institute of Music and Dance and many local institutions. In Novemember he launched Polish Dance Network – a first network for the art of dance in Poland.
As a performer debuted in 2007 performing Romeo in Romeo and Juliet by an established Austrian choreographer Liz King. In 2007-2010 as a freelance performer worked with many international and domestic choreographers. In years 2010-2011 soloist of Polish Dance Theatre. Had a pleasure of performing on stages such as National Theatre in Warsaw, Sadler's Wells in London, Konzerthaus in Vienna for renowned choroegraphers like Ohad Naharin ( Israel ), Nigel Charnock or the Clod Ensemble ( UK ).
Maciej Kuźmiński graduated with Distinction from MA Choreography studies and 1st Degree BA Dance Theatre studies at the Trinity Laban Conservatoire of Music and Dance.

artist's profile on Culture.pl