ŠEIKO DANCE COMPANY | MACIEJ KUŹMIŃSKI COMPANY
This new work by Maciej Kuźmiński in his third collaboration with the director Paul Bargetto offers an existential meditation on the near and distant future, dream logic, and infinity. Balancing between the performing and visual arts, the piece conjures a house of mirrors constructed of an inner, infinite self, where crossing the boundaries of mortality and perception become the ultimate goal of existence. Inspired by the science fiction of Michel Houellebecq and the philosophical writings of Gilles Deleuze, the piece touches on themes of trans humanism, evolution, and genetic memory.
In i Maciej Kuźmiński continues to explore themes and compositions which in years became his trademark. A sense of isolation is underlined by sparse physical contact between the performers, recurring themes and images introduce a time lapse and rhizomatic structure to the work, while the stark contrast of movement broken by stillness reaches deeper into the concept of life and death, the inner and the outer world.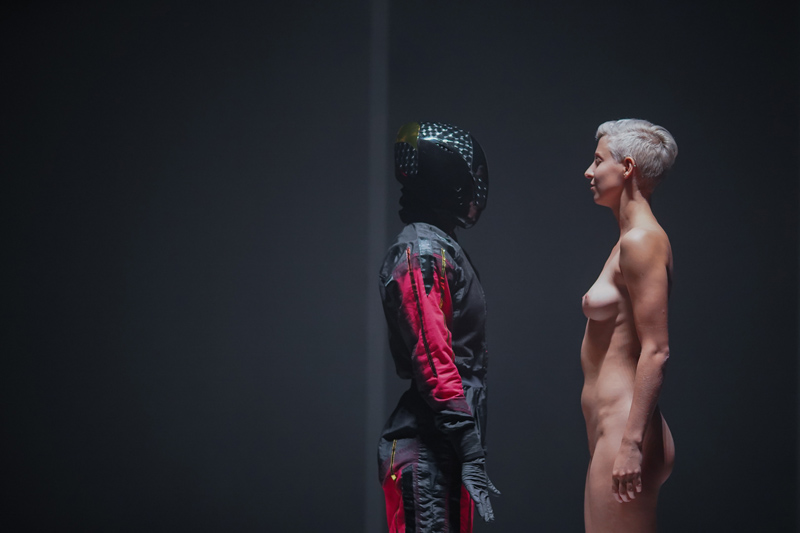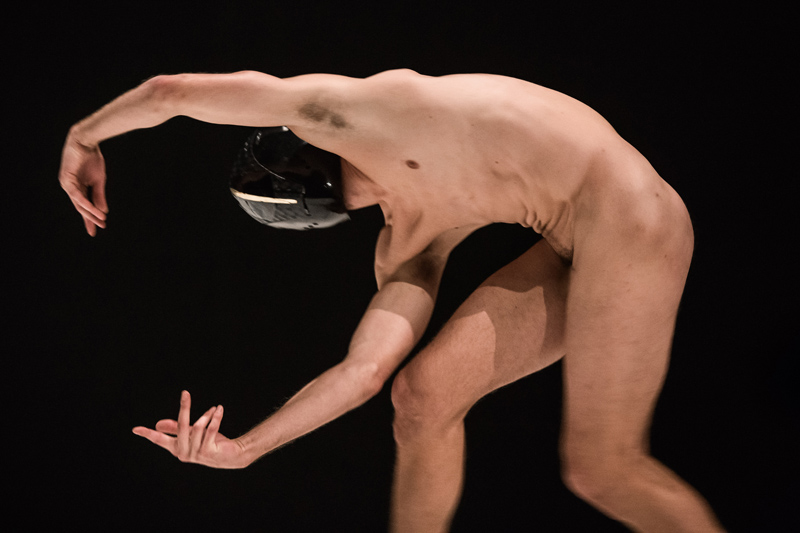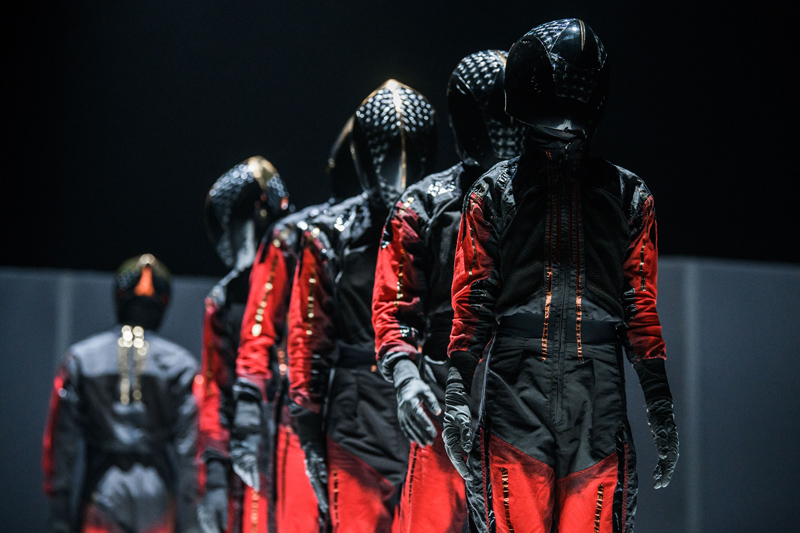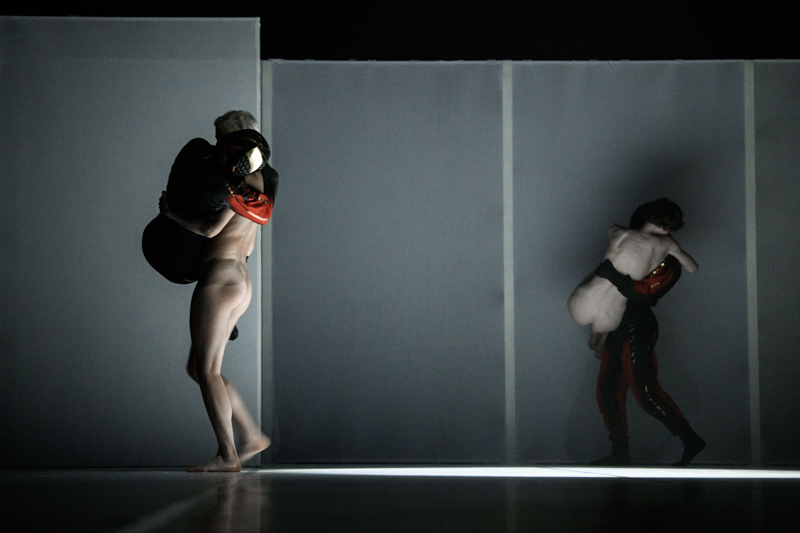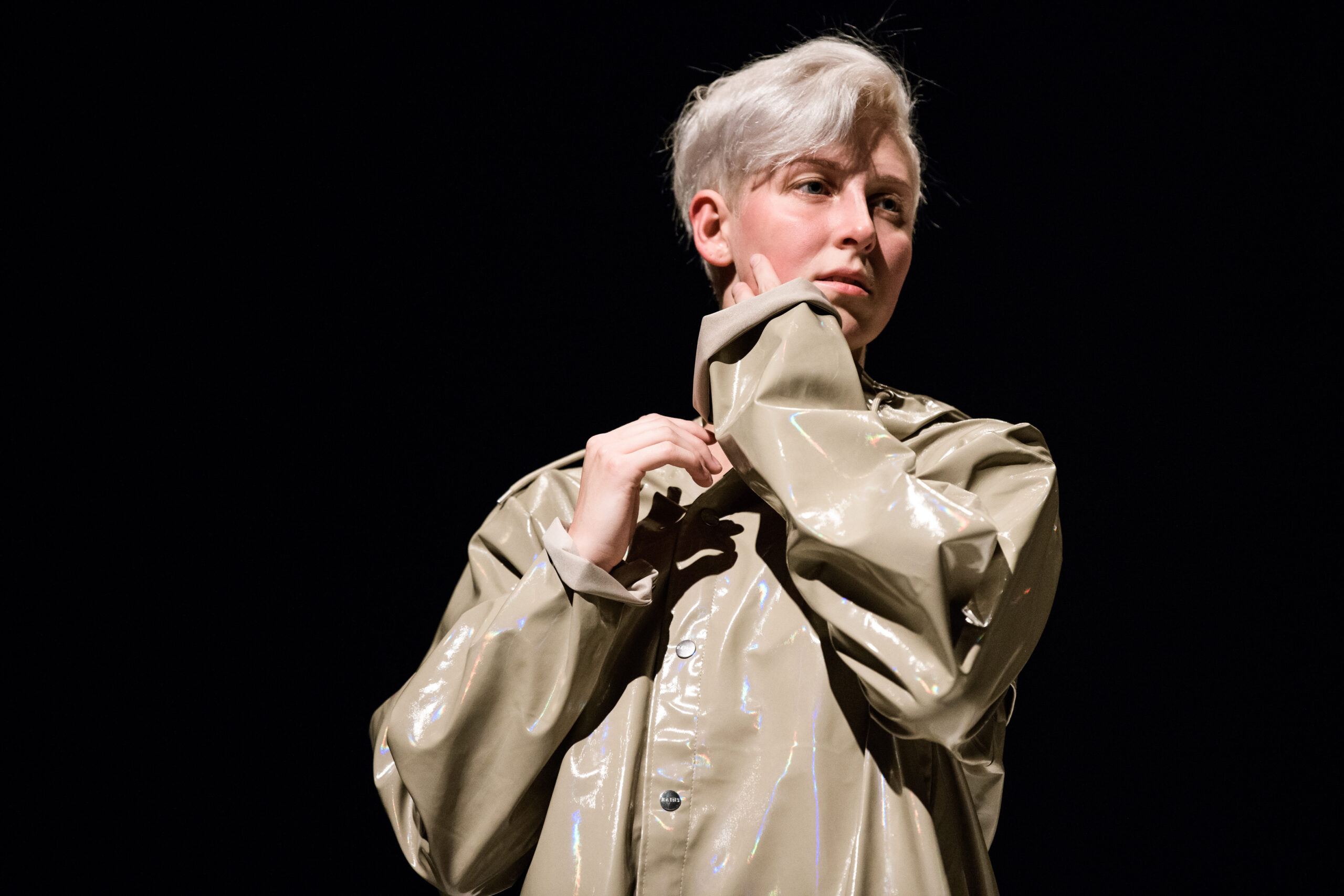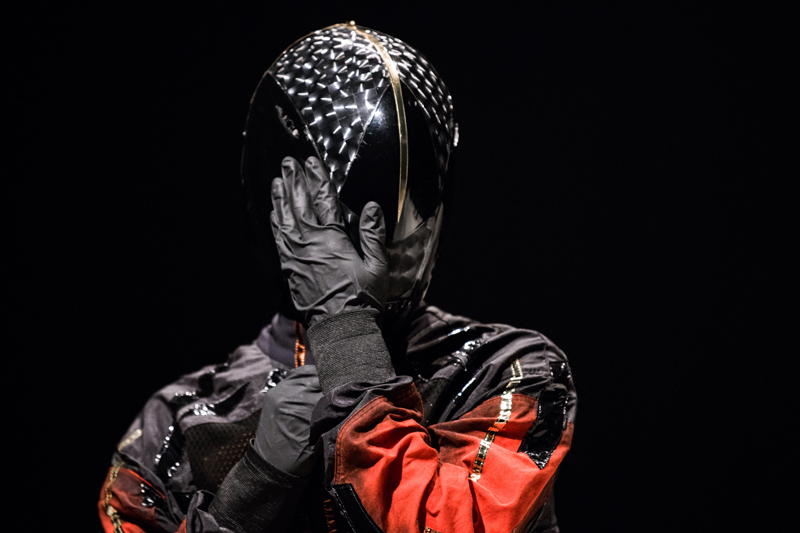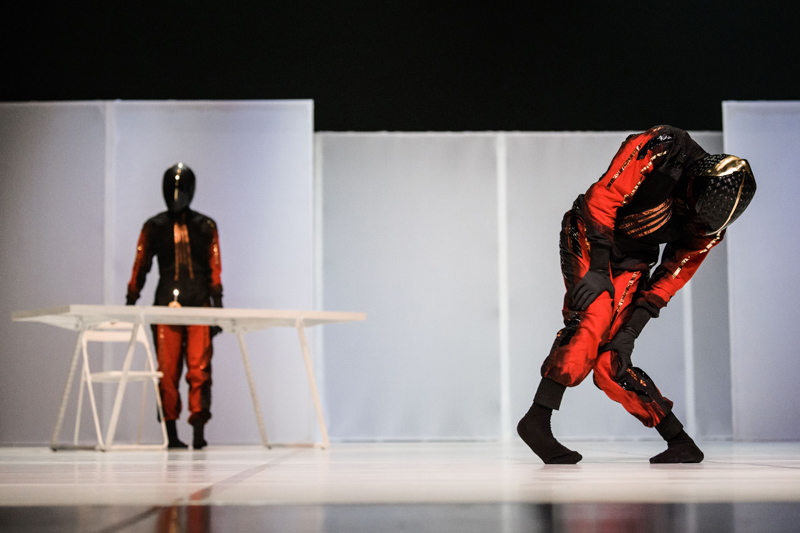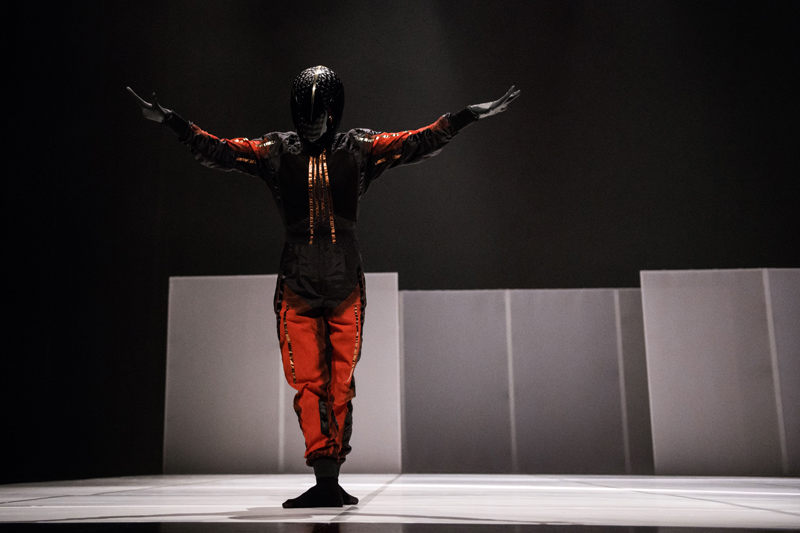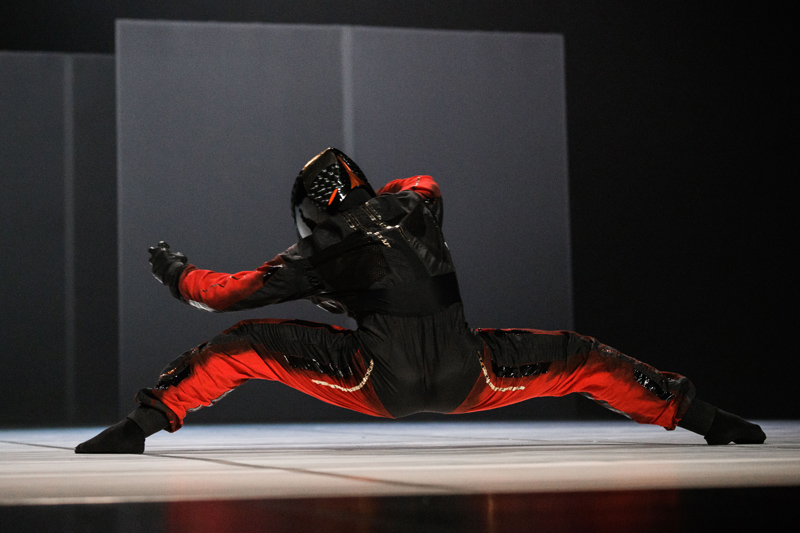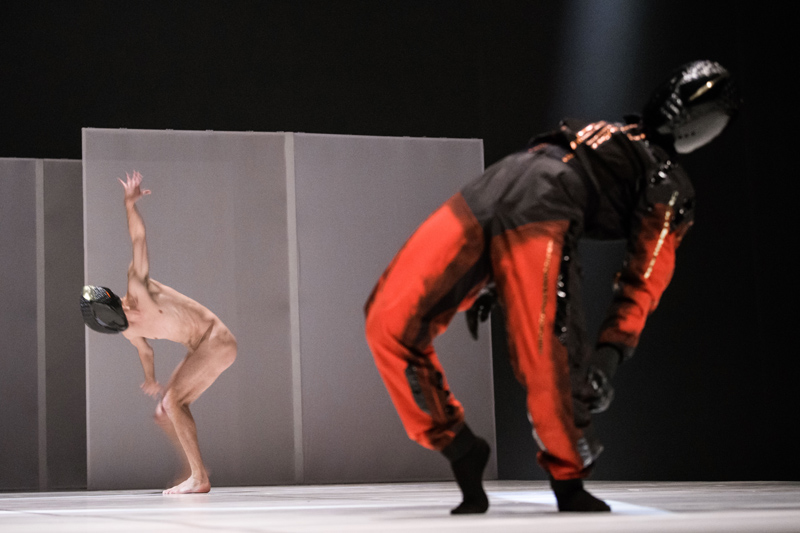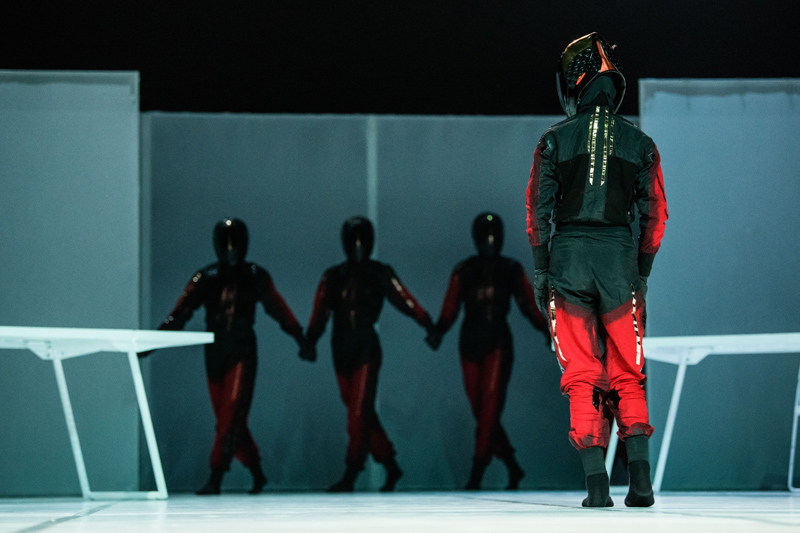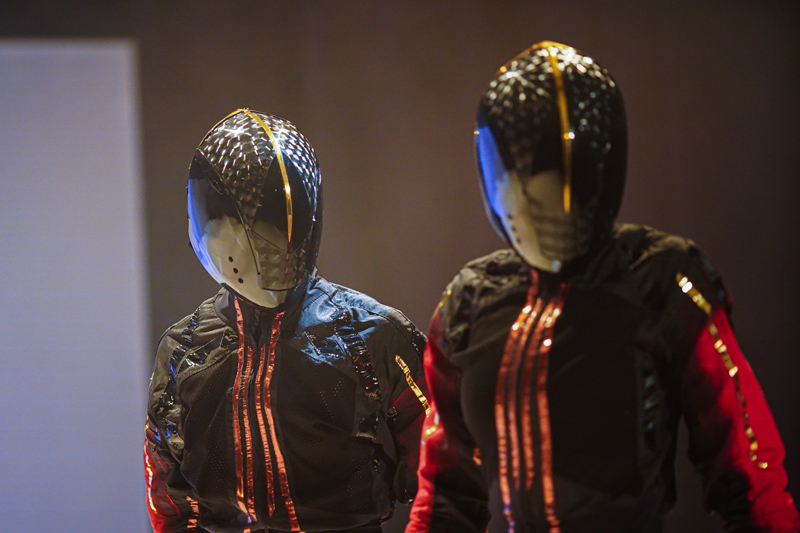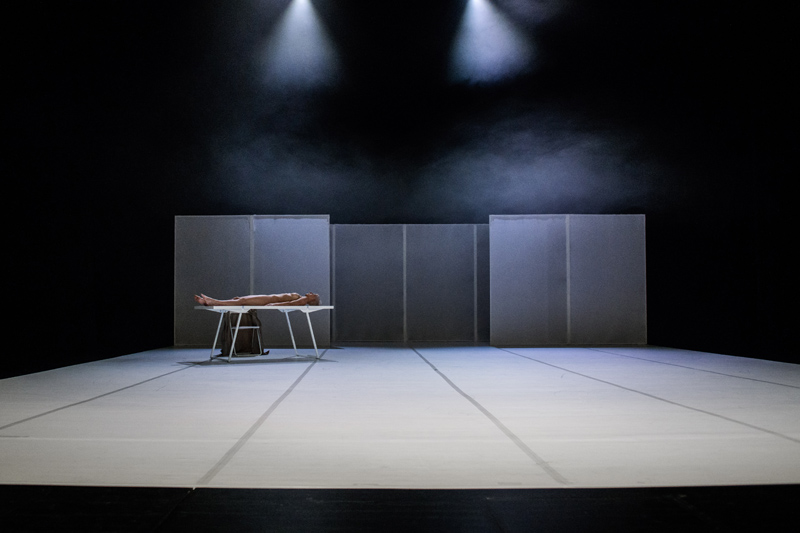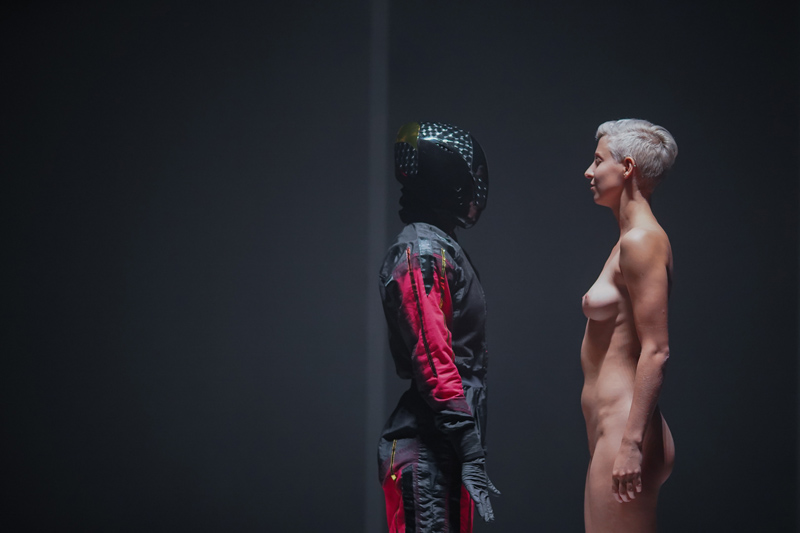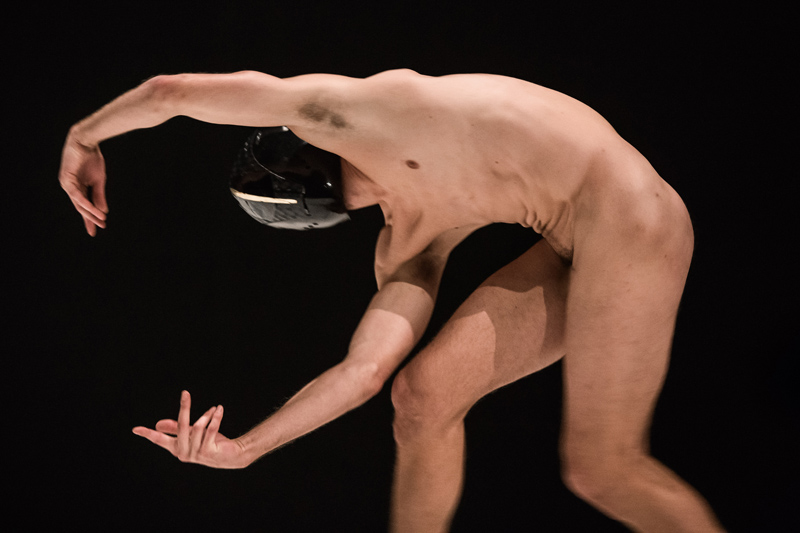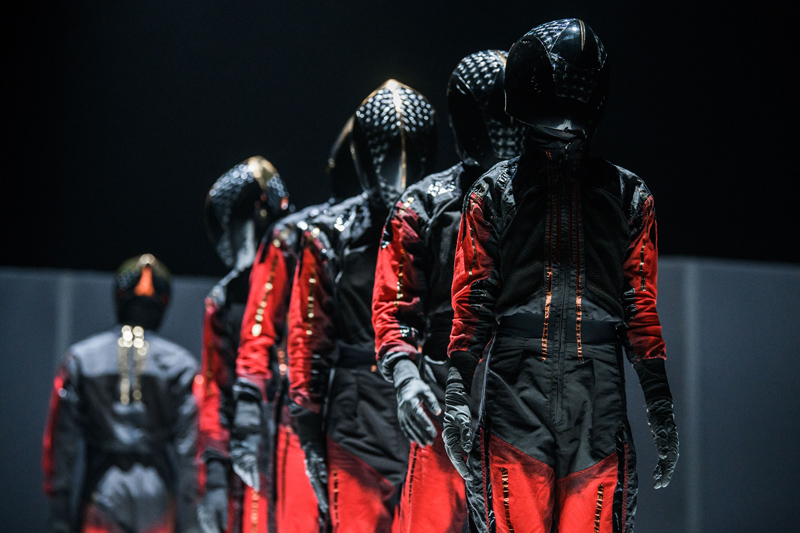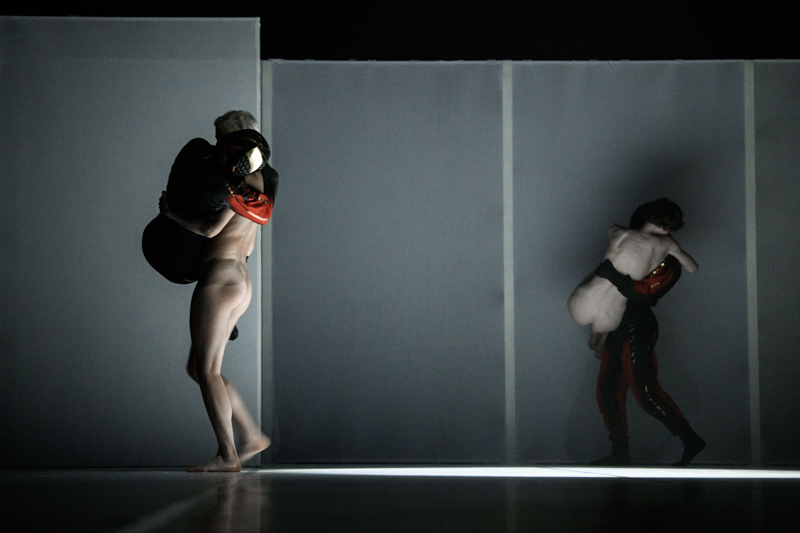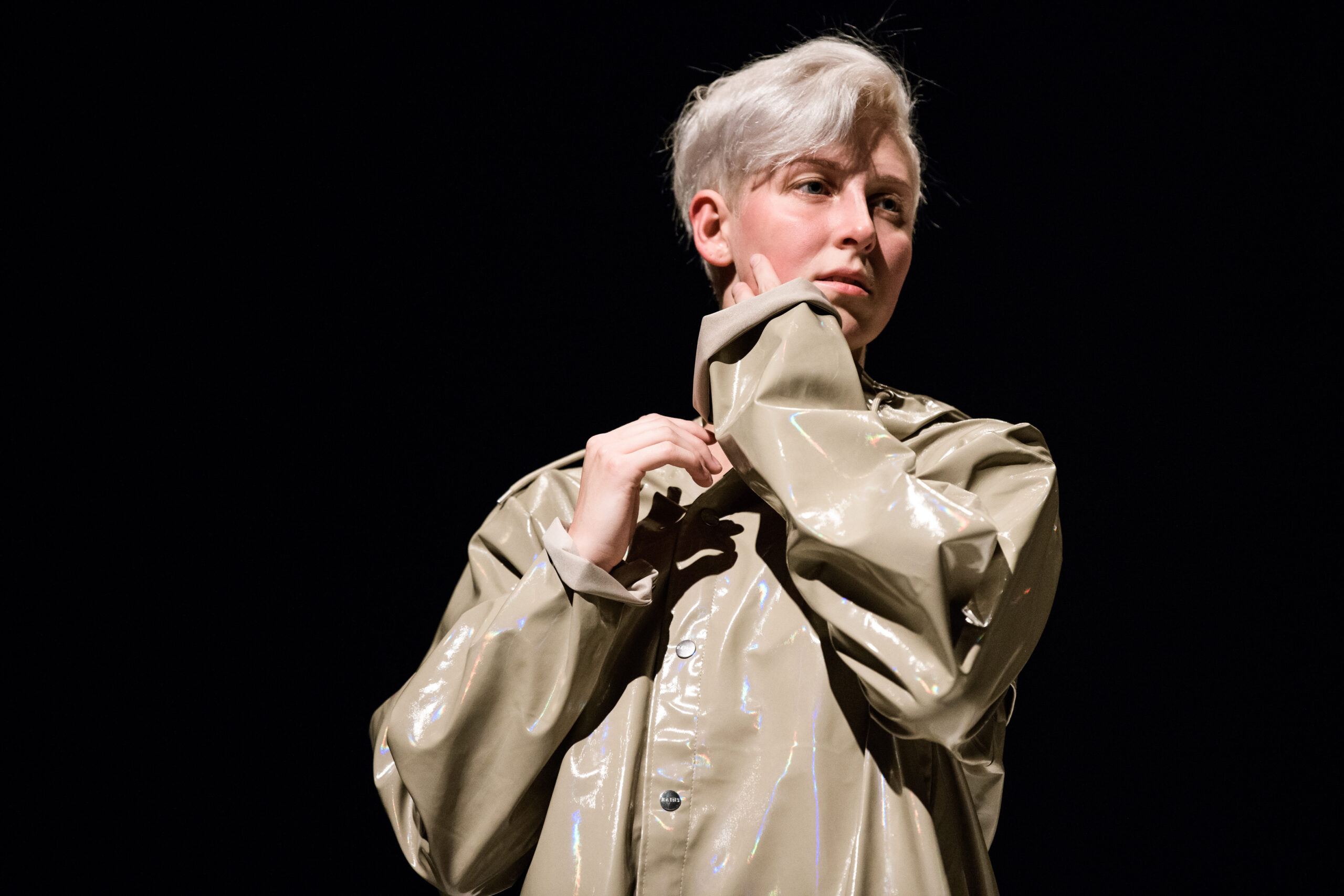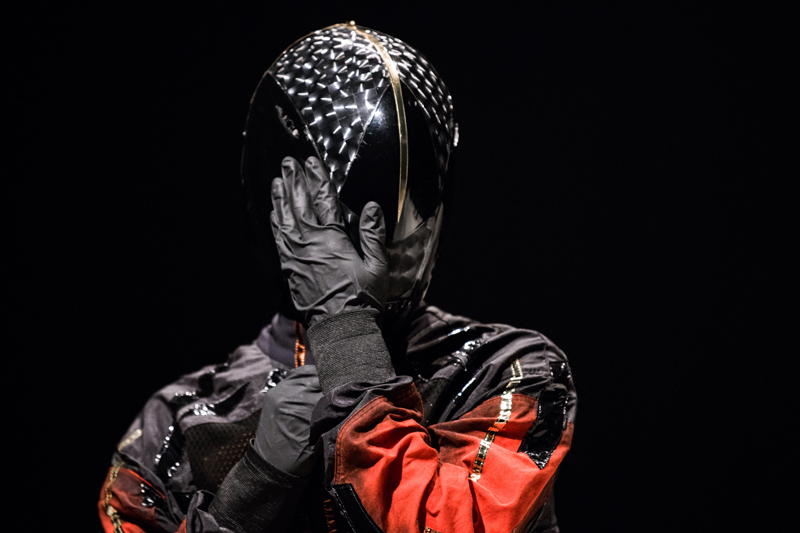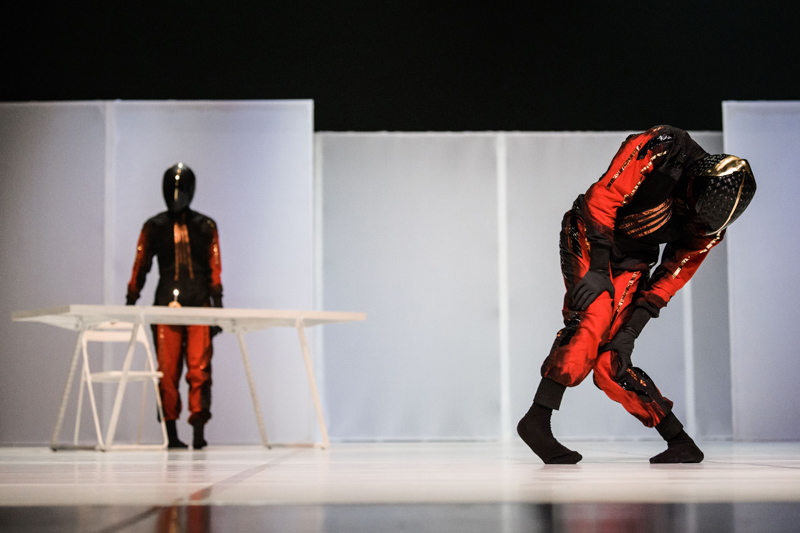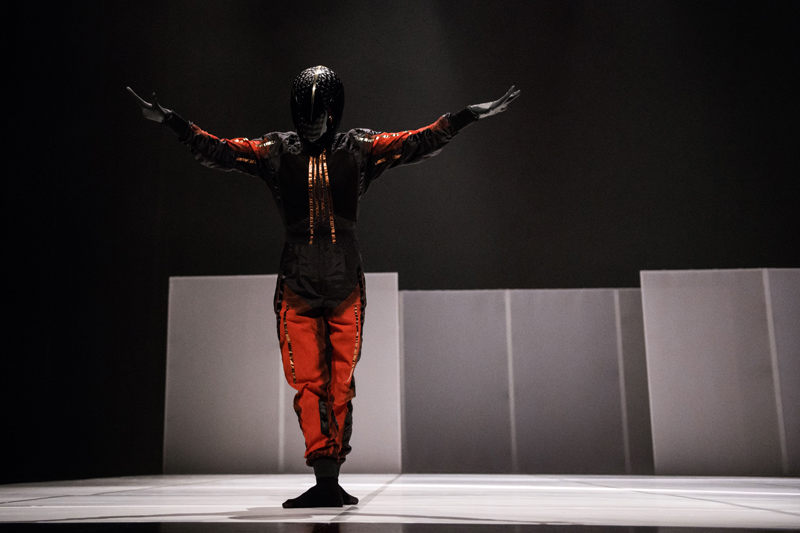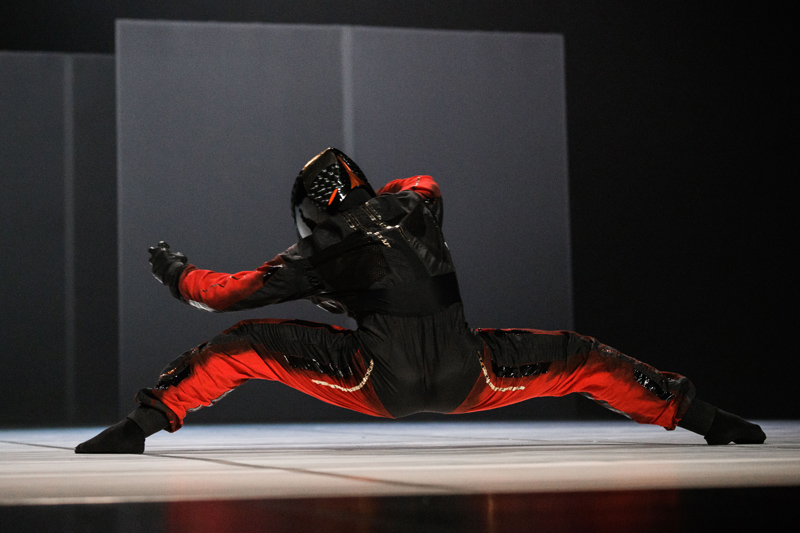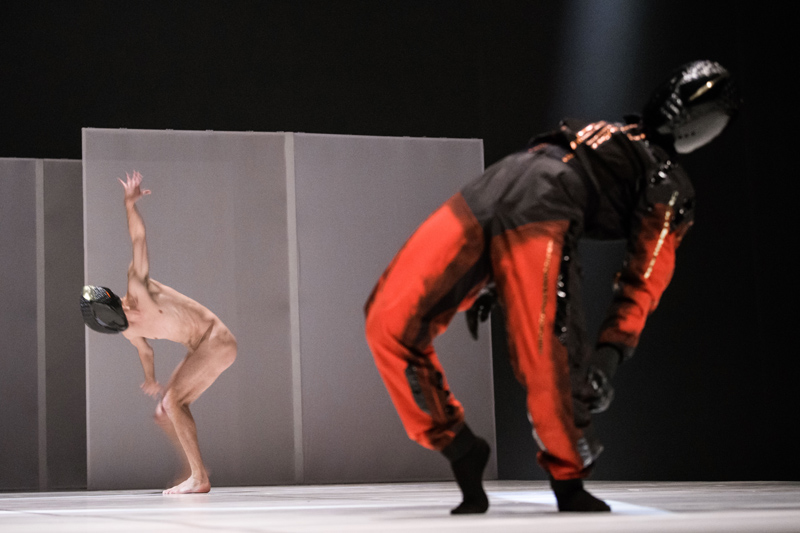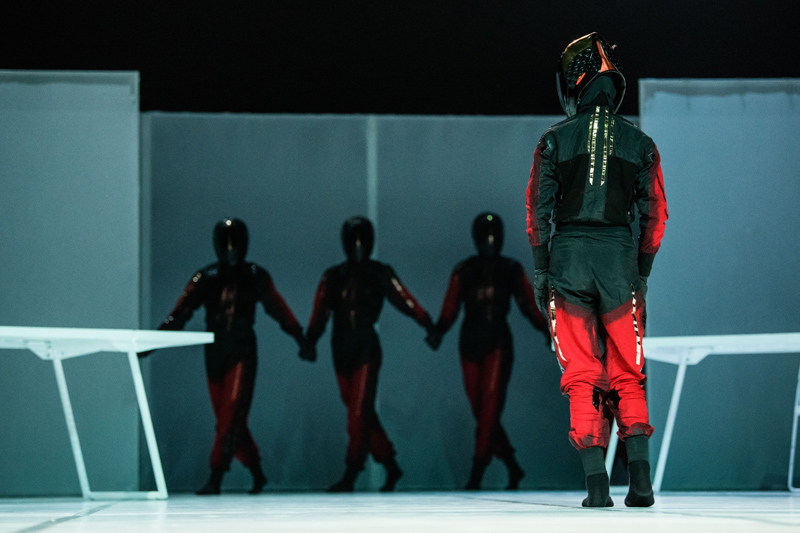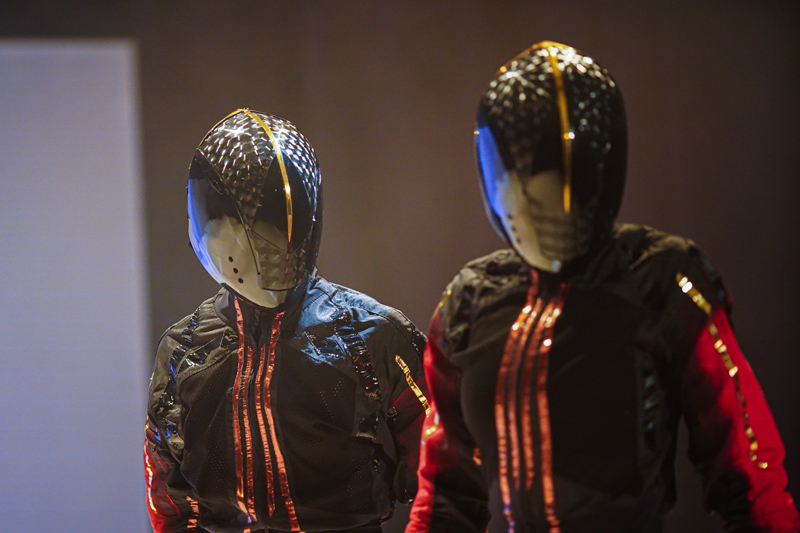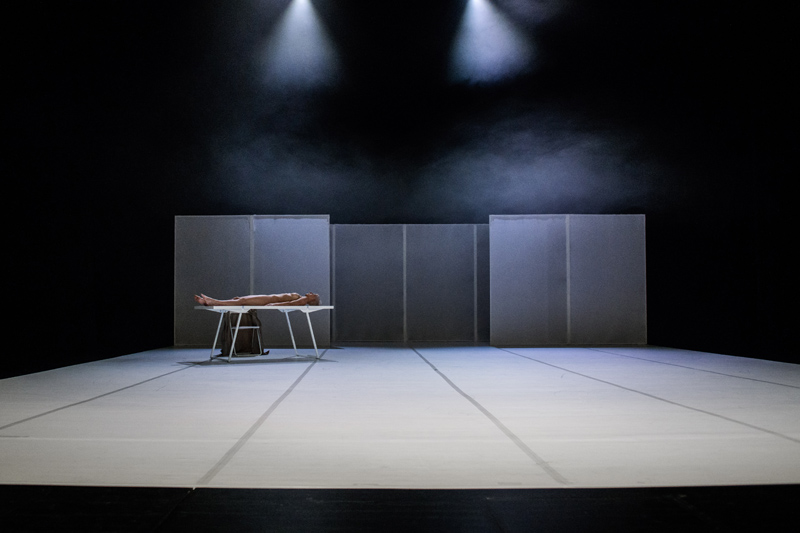 The serene and contemplative atmosphere of the work is broken by complex, symbolic dance sequences, while the stunning, full-body costumes, designed in collaboration with Slavna Martinović, and choreographer's minimal set-design are a feast for the audiences eye.
The calm and contemplative atmosphere of the work is interrupted by complex, dynamic dance sequences, which draw on performer's unique movement styles, physical identities. This in turn is underlined by the stunning, full-body costumes, designed in collaboration with Slavna Martinović.
ŠEIKO DANCE COMPANY | MACIEJ KUŹMIŃSKI COMPANY
choreography, visual design, music arrangement
Maciej Kuźmiński
dramaturgy, direction
Paul Bargetto
costume design of suits and helmets
Slavna Martinović
performance & creation
Gintarė Marija Ščavinskaitė, Evgenij Kalachov, Niels Claes
Oksana Griaznova, Zuzanna Pruska, Liwia Bargieł
& Liepa Songailaitė
photos
Laura Vansevici, Donatas Bielkauskas
set design
Sigita Šimkūnaitė
lighting design
Paweł Murlik
intern assistant choreographer
Emile Boer
producers
Goda Giedraityte, Maciej Kuźmiński, Aleksandra Machnik
technician
Marius Lukošius, Aurelius Davidavicius
production
Šeiko Dance Company, Lithuania
Maciej Kuźmiński Company, Poland
KORZO Theatre, The Netherlands
M7 Productions, Poland
special thanks
to Agnija Šeiko and Goda Giedraityte for their unwavering support for the project when the world was upside down
duration
55 min
premiere
15 September 2020, Klaipeda, Lithuania
Kultūros Fabrikas, Plartforma Arts Festival


September 13 @ 20:00
online premiere
Fabula Rasa (chor. Maciej Kuźmiński) has become the subject of analysis as part of a short documentary. Cast a behind the scenes look at the work.
Read More