We invite you to an interview with Maciej Kuźmiński, Paul Bargetto and Ilona Binarsch, who talk about their joint performance "Plateau".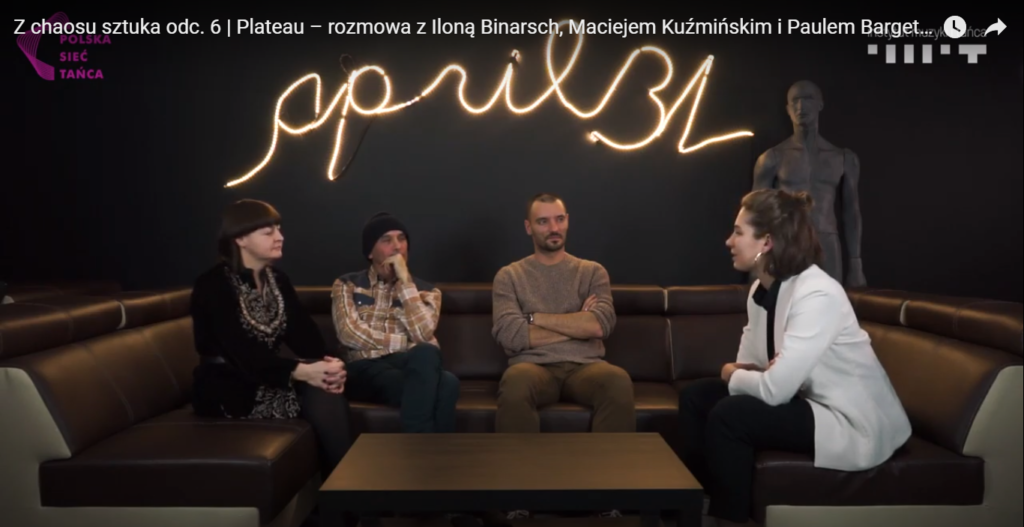 "Art out of chaos" is a series of reports devoted to the creators of performances presented within the Polish Dance Network. Zuzanna Jeglorz meets with choreographers and talks about their work, about creating performances, about choreography and contemporary dance. The organizer of the Polish Dance Network is the Music and Dance Institute. The series of reportages was financed by the Ministry of Culture, Sports and National Heritage.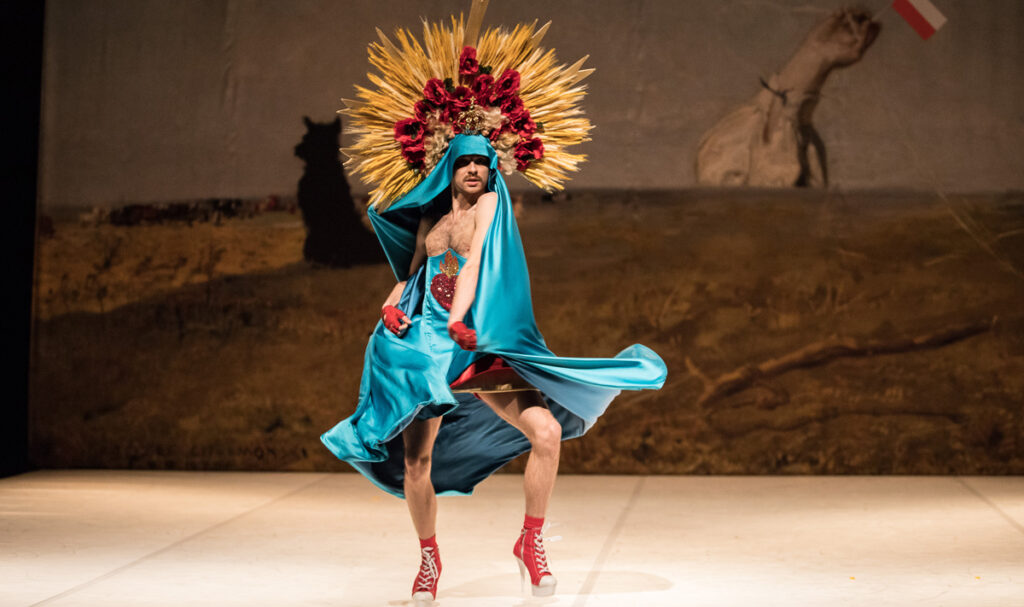 "Plateau" is a performance created in 2019 for the Rozbark Theatre. It's a fusion of dance and theatre, an old buffalo in new ballet shoes, a wild boar with wings! It is the combined work of a (Polish) choreographer and a (emigrant) director – a high wire balancing act of collaboration, with death defying leaps, and (hopefully) laughter, and high entertainment!
choreograf, CHOREOGRAFIA, choreographer, choreography, contemporarydance, dance, maciejkuźmiński, maciejkuzminskichoreography, Plateau, Polish Dance Network, Polska Sieć Tańca, Premiera, premiere, rozmowa, spektakl, Teatr Rozbark, teatrrozbark, video, wywiad