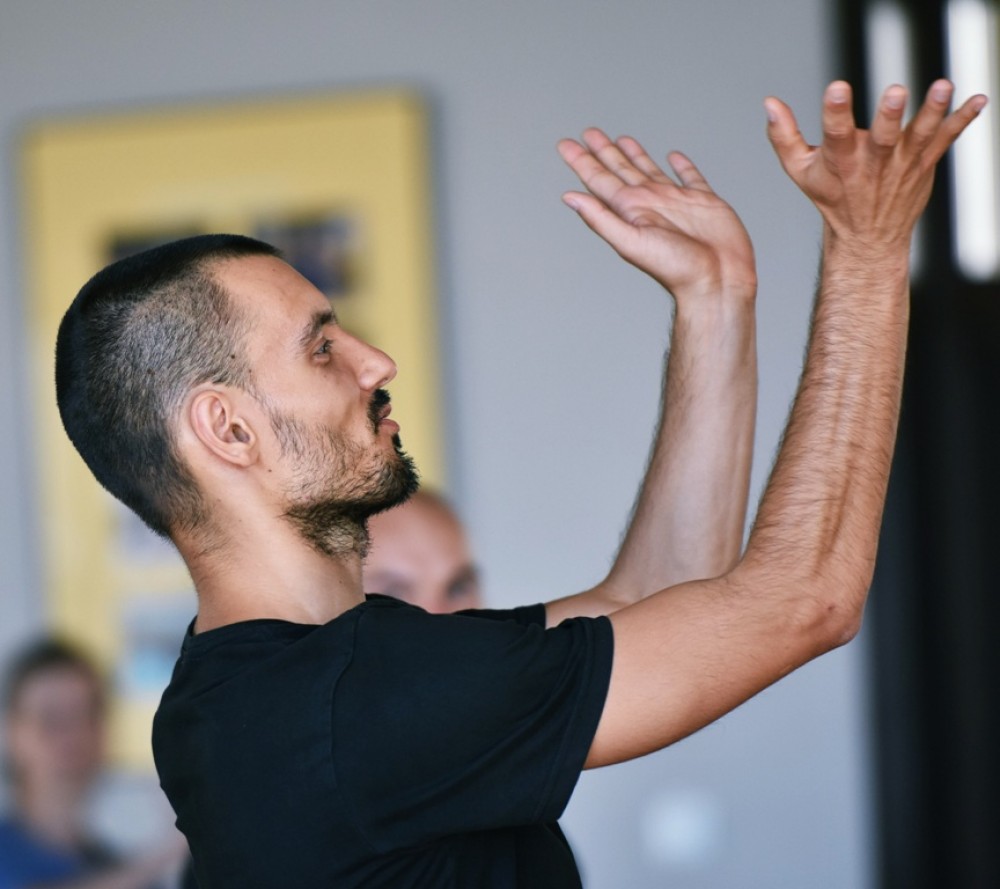 Maciej Kuźmiński is a polish-based choreographer and educator. Since 2008 he develops two complimentary movement techniques - Dynamic Phrasing and Floor Work. His passion for teaching and energy-oriented, dynamic approach to movement brought him national and international collaborations in countries like England, Brasil, Canada, Germany, Finland, Serbia or the Netherlands.
In recent years Maciej taught among others for: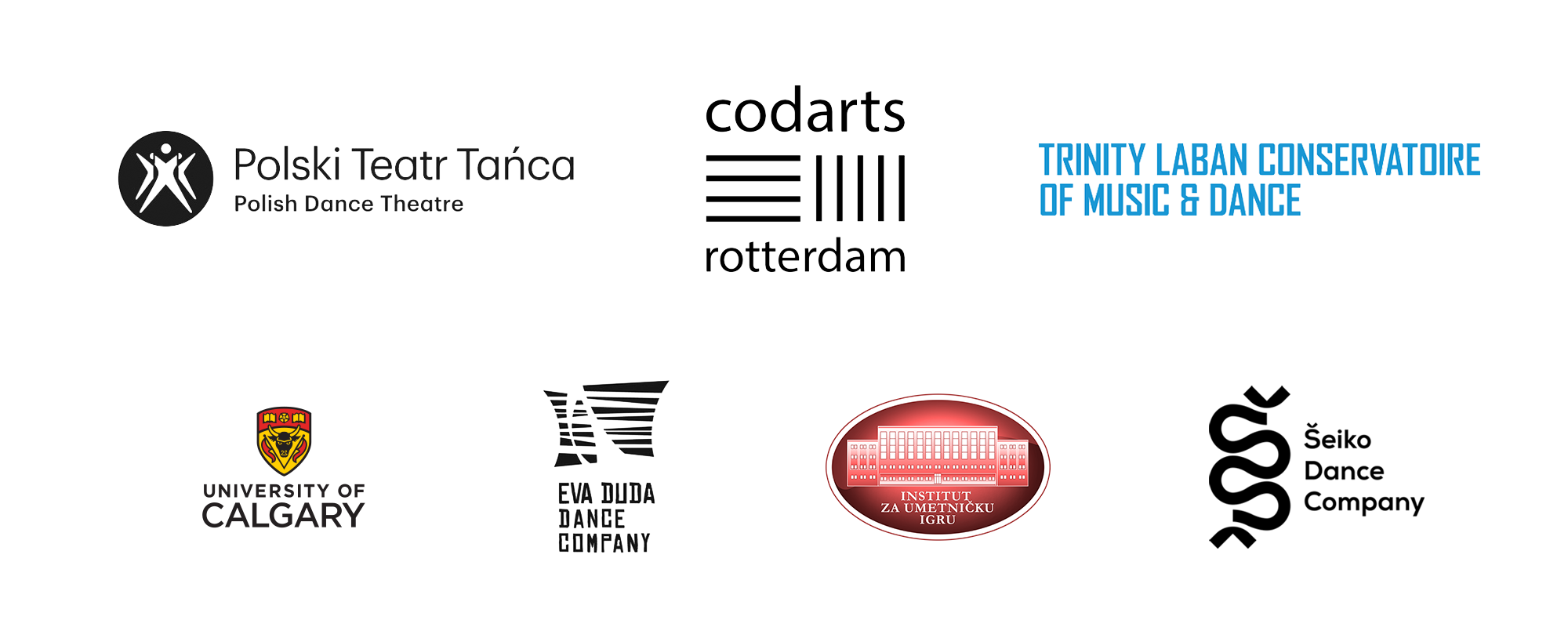 Floor Work technique is delivered by Maciej in a structured and detailed way. Building a vocabulary of complimentary moves, based on turning, travelling and diving, the pedagogue introduces concepts of continuity, flow, efficiency and spacial awareness to bring a physical and challenging, yet very fun class.
The energy is the motor
for movement. You are
the vessel of the energy.
You become the pathway.
You become the dance.
in Dynamic Phrasing Kuźmiński draws from the energy-driven Tai Chi and Qigong philosophies. In the 45-60 min warm-up the pedagogue introduces repeated, looped movements that bring out a sense of coherence and greater rootedness. Then, a flowing, spiralling energy is incorporated into dynamic dance sequences, to shape the awareness of the soft and powerful body.
Based on his choreographic experience and drawing extensively from Laban movement analysis the pedagogue introduces tools and strategies for creative thinking and dance making.
One such tool - Task Basket, devised by Kuźmiński, is a 4-step re-composition method. By focusing on  particular elements comprising a sequence the Task Basket allows the choreographer to re-work any material into an interesting / unusual material. This highly efficient tool is being utilised by the choreographer in his own artistic practice.
Book performances, workshops or commission.
Fill in the boxes or contact us directly.