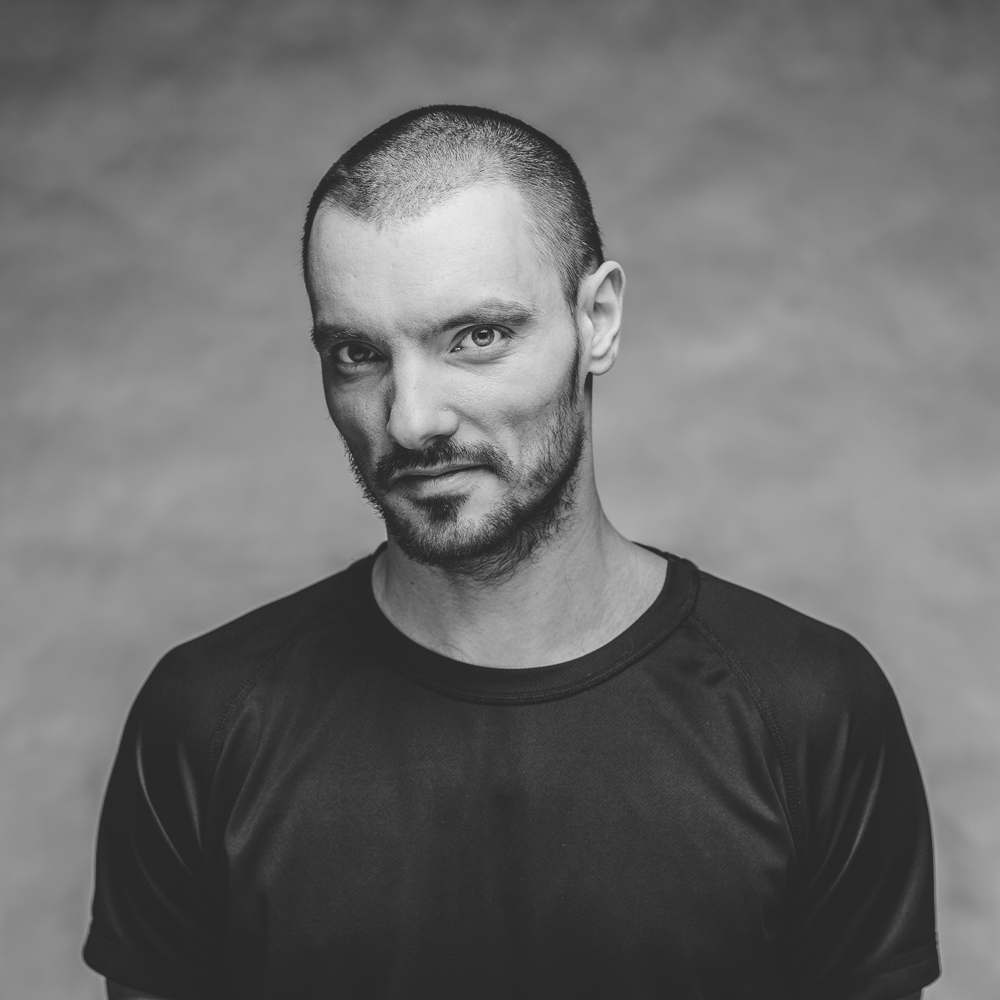 Choreographer, educator, producer. Artistic director of Maciej Kuźmiński Company. Architect and director of the Polish Dance Network.
English Dance Tabs magazine wrote on Room 40 by Maciej Kuźmiński as 'bridging concept and beauty', a remark that well describes the style of the choreographer. His works, formally daring with grounded, dynamic movement, revolve around existential and philosophy concepts. The artist is also interested in social takes on feminism.
Since 2014, Kuźmiński's works have been staged over 160 times in 20 countries. Most recently he choreographed for the Polish Dance Theater, Scapino Ballet Rotterdam and ROZBARK Theater. He is a recipient of several significant awards for choreography, including awards at the Polish Dance Platform 2014, the International Choreographic Competition in Hanover in 2016 and 2018, or the Festival of Choreographic Miniatures in Belgrade in 2018.
Since 2009 he is developing two author movement techniques Dynamic Phrasing and Floor Work as well as a re-composition tool based on Laban Movement Analysis Task Basket.
Author of Degree choreographies for Trinity Laban Conservatoire for Music and Dance in London, IUI – Belgrade Dance Institute, Serbia and Belarussian State University of Culture and Art in Minsk.
As a pedagogue taught for top higher education conservatoires including Codarts - Hogeschool voor de Kunsten, Rotterdam, Netherlands, Trinity Laban for Music and Dance in London, England, University of Calgary, Canada. Maciej teaches also for companies like Polish Dance Theatre Poznań, Regensburg Tanz, Germany. IN years 2016-2018 artistic director of Caro Dance Company in Siedlce.
Maciej Kuźmiński graduated with Distinction from MA Choreography studies and 1st Degree BA Dance Theatre studies at the Trinity Laban Conservatoire of Music and Dance.
June 18th
Jelenia Góra, Poland
Pestka Festival
Jeleniogórskie Centrum Kultury
Read More