The winter tour of the TWOOLS evening of Scapino Ballet Rotterdam theater begins, and with it goes It's Gonna Rain – Kuźmiński latest work. 20 performances will be hosted in 13 Dutch cities. Come see us.
The latest work by Kuźmiński on the well-known Dutch group Scapino Ballet Rotterdam is a dynamic explosion of movement and image, created in cooperation with the Polish lighting director Paweł Murlik. The invitation is the result of winning the Scapino Production Prize in 2016 at the 30th International Choreographic Competition in Hanover for solo Dominique.
Man as a dancing animal in the world of established rules, behaviors and social requirements

Dick van Teylingen for Theaterkrant

A piece in which you are confronted with reality. The penetrating music of Steve Reich (It's Gonna Rain, pt. 1) requires so much attention that it takes effort as a spectator to follow the dance. Nevertheless it succeeds, thanks to the striking choreography of Maciej Kuzminski.

Jennifer Schreurs for Theaterparadijs
Tournée again begin performances in the main theater of the city of Schouwburg Rotterdam. Scapino Twools tour:
30.11 – Schiedam, Theater an de Schie
06.12 – Rotterdam, Theater Rotterdam Schouwburg
07.12 – Rotterdam, Theater Rotterdam Schouwburg
08.12 – Rotterdam, Theater Rotterdam Schouwburg
12.12 – Eindhoven, Parktheater Eindhoven
13.12 – Drachten, Schouwburg de Lawei
14.12 – Delft, Theater de Veste
18.12 – Den Bosch, Theater aan de Parade
19.12 – Alkmaar, TAQA Theater de Vest
22.12 – Venlo, Theater de Maasport
16.01.2019 – Haarlem, Staadsshouwburg Haarlem
17.01.2019 – Utrecht, Staadsshouwburg Utrecht
18.01.2019 – Zwolle, Theater de Spiegel
22.01.2019 – Nijmegen, Staadsshouwburg Nijmegen
23.01.2019 – Amstelveen, Schouwburg Amstelveen
Tickets on sale at the Scapino Ballet Rotterdam.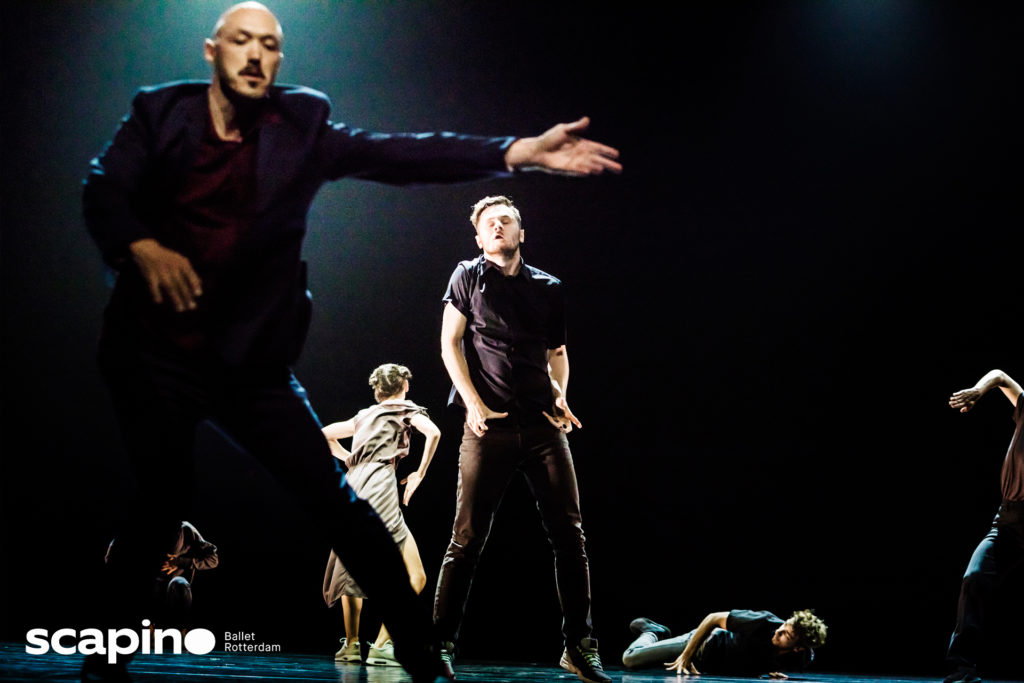 Photo Joris Jan-Bos
---
It's gonna rain, Scapino Ballet Rotterdam, Tour