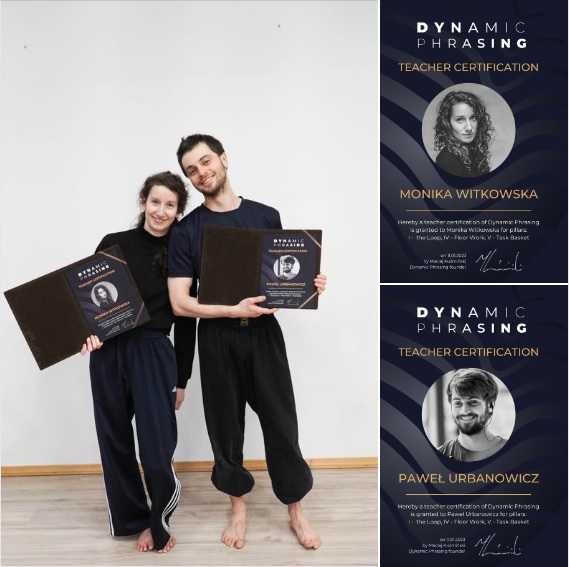 Dynamic Phrasing is a method of movement and composition developed by Maciej Kuźmiński since 2009. Consisting of 5 pillars – the Loop, Movement Research, Phrases and Repertoire, Floor Work and Task Basket, it is the core of the choreographer's language of movement.
After more than a decade of teaching and developing DP techniques, Kuźmiński introduces two new teachers after a one-year teacher training course.
Meet Monika Witkowska and Paweł Urbanowicz – the new pedagogical talent behind Dynamic Phrasing. If you have a chance to work with them, be sure to take advantage of it.
art, dance, Dynamic Phrasing, education, Floor Work, Maciej Kuźmiński, Monika Witkowska, movement research, Paweł Urbanowicz, pedagogue, Task Basket, teacher, TEaching, the loop, theatre