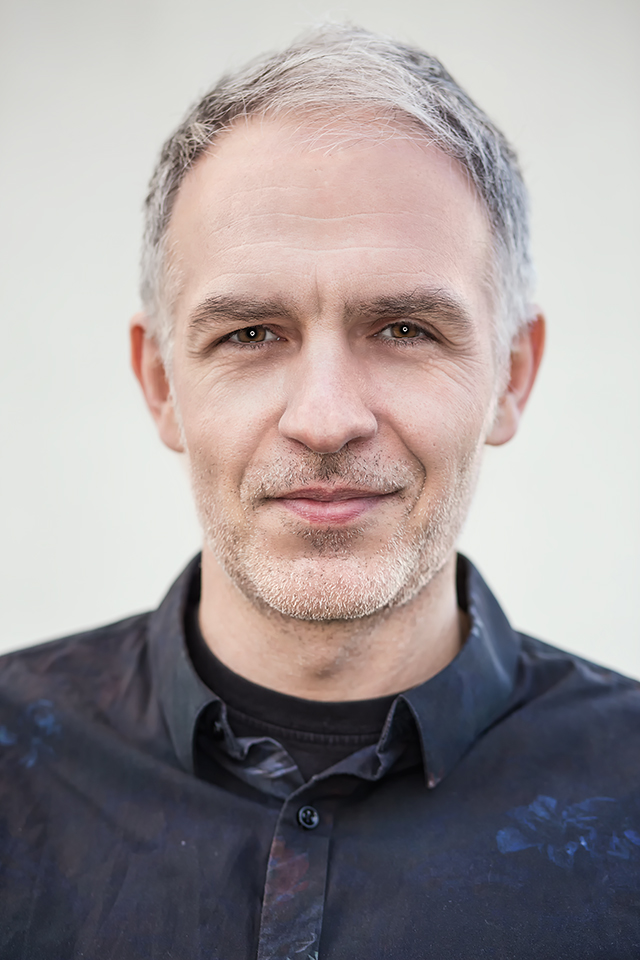 Adam Hypki
dramaturg spektakli Archipelag, Room 40, Różnica oraz Powtórzenie
Adam Hypki, na stałe zamieszkały w Londynie, jest artystą grafikiem, malarzem, aktorem i dramaturgiem. Ukończył z wyróżnieniem (distinction) London College of Communication na Wydziale Grafiki. Jest również absolwentem Morley Acting Studio w Londynie. Od 2012 roku blisko współpracuje z Maciejem Kuźmińskim, z którym, jako dramaturg i konsultant, współtworzył spektakle Room 40, Różnica, Powtórzenie oraz Archipelag.
Ukończył Morley Acting Studio w Londynie. Dodatkowe szkolenia to m.in: warsztaty szekspirowskie, metoda Lecoqa i maska (Clod Ensemble), techniki Meisnera i Czechowa, komedia i gry aktorskie (John Wright – Trestle, Told by an Idiot), teatr absurdu (Théâtre de la Ville–Paris). Szkolenia reżyserskie: Katie Mitchell, Ivo van Hove (Toneelsgroep Amsterdam).
Role teatralne i filmowe: Śmierć w "Let Nothing You Dismay", Zaroff w "The Most Dangerous Game", Egeon i Doktor Szczypawa w "Komedii omyłek" W. Szekspira, Doktor Hornby w "Niby Alasce" H. Pintera, Michel w "Opowieści o misiach panda" M. Visnieca (cztery gwiazdki na Festiwalu w Edynburgu), Vincent Van Gogh w "Netherlands" D. Nigro, On w "Not Him" H. Barkera, Jacquemort w "Heartsnatcher" B. Viana.
Dramaturgia: Jean Genet "Pokojówki" (reż. Paul Piris), oraz "Chapter House" (choreografia Zoi Dimitriou).