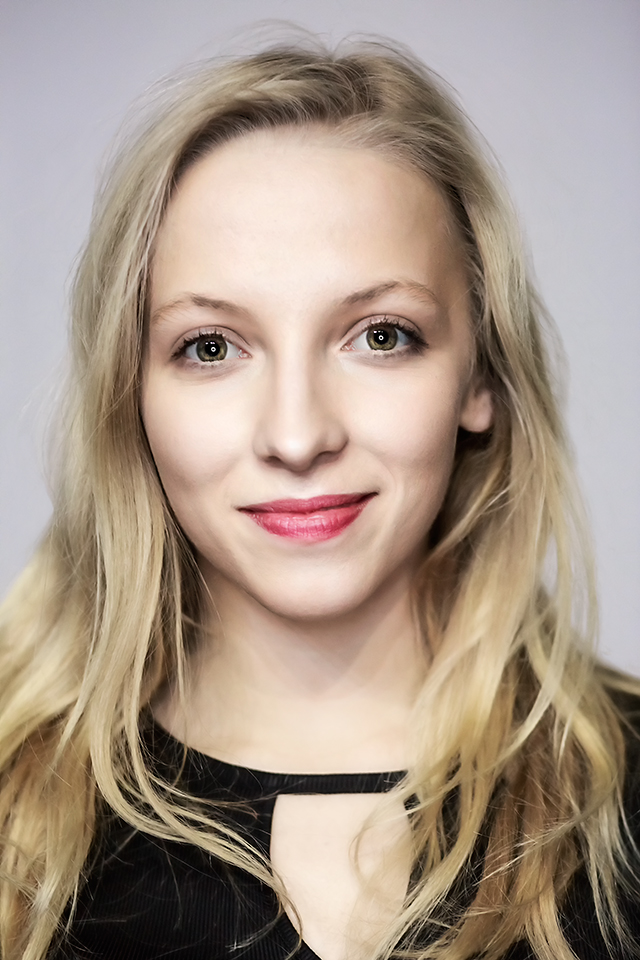 Anna Mikuła
występuje w spektaklach Archipelag oraz Room 40
Pochodzi z Tarnowa. Absolwentka Państwowej Wyższej Szkoły Teatralnej im. Ludwika Solskiego w Krakowie na Wydziale Teatru Tańca w Bytomiu. Stypendystka Ministra Kultury i Dziedzictwa Narodowego za wybitne osiągnięcia artystyczne. W ramach programu Erasmus + odbyła staż artystyczny w Faido Dance Company w Amsterdamie. Tancerka w spektaklach: Podziemne Słońca , Czytanki Performatywne i Fast Food Foot w Teatrze Tańca i Ruchu ROZBARK w Bytomiu (reż. i chor. Anna Piotrowska), 43 przypadki szczęścia i Tuż przed (reż. i chor.
Sylwia Hefczyńska – Lewandowska), Kaj Dzias (reż. Jakub Margosiak). Współtworzyła spektakl pt. After glow we współpracy z The School for the Arts of Dance, Kibbutzim College of Education Technology and Arts w Tel-Avivie (Izrael), oraz międzynarodowy spektakl pt. Much Ado About
Nothing w reżyserii Briana Michaelsa podczas Folkwang Shakespeare Festival w Essen (Niemcy), Finalistka międzynarodowego konkursu Eurovision Young Dancers organizowanego przez Ministerstwo Kultury i Dziedzictwa Narodowego w 2013 roku. Asystent choreografa oraz tancerka w spektaklu dyplomowym pt. Out Cry w reżyserii i choreografii Edana Gorlickiego. Finalistka w konkursie SzólóDuó Nemzetközi Tánc Fesztivál 2015
w Budapeszcie, podczas którego prezentowała duet pt. Three days of snow w choreografii własnej i Dariusza Nowaka Ta sama praca zdobyła nagrodę pani Joanny Leśnierowskiej i pana Eryka Makohona w ramach konkursu 3…2…1 TANIEC w Krakowskim Centrum Choreograficznym, a
także nagrodę jurorską podczas konkursu Sense Of Move w Centrum Sztuki Mościce w Tarnowie. Z Maciejem Kuźmińskim współpracowała podczas tworzenia spektaklu pt. Różnica i powtórzenie oraz jako dublerka solistki w spektaklu pt. Room 40 .